USA Forged
Shoot Steel Shellcases. Made in the USA.
Winchester Became the First United States Manufacturer of Steel Shellcase Pistol Ammunition with its USA Forged Line
USA Forged is 100-percent made in the USA and is safe for use on any range, and with any properly chambered modern firearm. Winchester offers USA Forged in 20-round, 50-round and 150-round boxes. Built with clean-burning powder for less barrel fouling and non-corrosive primers for long storage life and reliable ignition, USA Forged is value priced, making it ideal for high-volume range sessions and plinking, and for anyone looking to save on the costs of shooting. The steel cases are also easy to pick up when the shooting is done by simply using a magnet to collect them from the ground.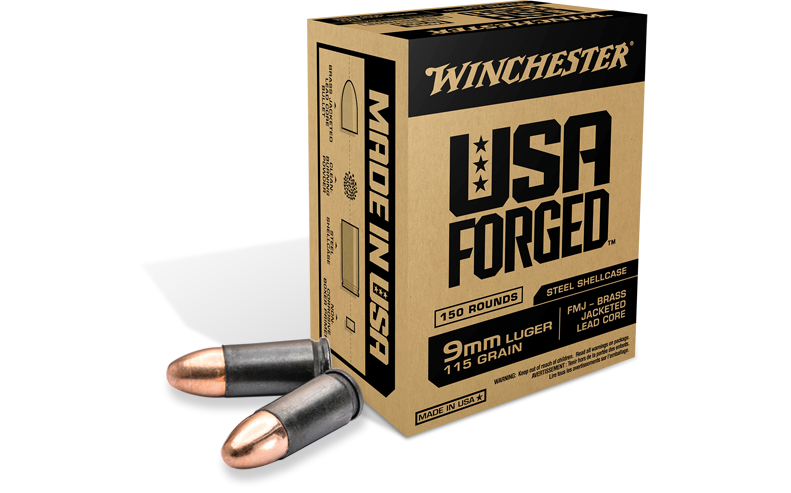 Ammunition
0 Items
Cartridge
Bullet
Weight
Bullet
Type
Muzzle
Velocity
Muzzle
Energy
Rounds
Per Box
Usage
Symbol
Brand