RangerOne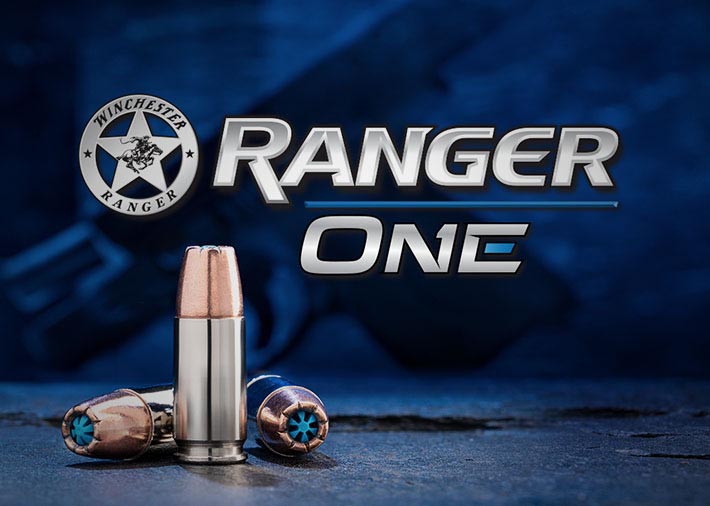 EAST ALTON, Ill.– When the call comes in and lives are on the line, law enforcement officers deserve to be armed with the best products available. The Winchester commitment to providing innovative ammunition products is paramount in serving the law enforcement community.
The ammunition they use must perform reliably in all conditions and through all intervening barriers.
In 2019, Winchester continues its long-standing investment in developing technology-driven ammunition into its Law Enforcement line with the introduction of RANGER® ONE™.
RANGER® ONE™ is a bonded bullet that contains a proprietary rigid, fluid directing, polymer insert that is seated within the hollow-point cavity. The technology prevents the projectile from being affected by drywall, cloth or other material, which can minimize expansion and effectiveness. Upon impact, the rigid polymer insert contributes to the expansion and segmentation of the petals to ensure maximum threat-stopping energy transfer while the bonding process maintains bullet integrity and optimal penetration depth.
The blue color of the bullet insert stands as a salute to our men and women of the Law Enforcement community and a reminder that we stand behind the thin blue line, in support and appreciation as a manufacturer. RANGER® ONE™, the ONE bullet choice for those who protect and serve.
2019 Offering:
RA9B1 - 9MM LUGER - 147 GRN - BONDED RANGER® ONE™ - WITH CAVITY INSERT